Episodes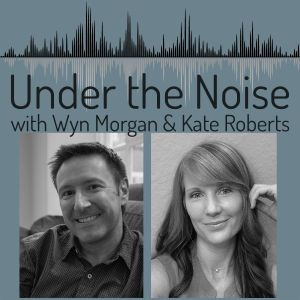 Wednesday Mar 10, 2021
Wednesday Mar 10, 2021
In this episode, Wyn and Kate are joined by coach, author and speaker, Michael Neill.  The three coaches discuss what's the default and what's the habit, people's various responses when they realize that they are the ones creating their experience, not the world around them; as well as not having a preference between speech or silence to see what naturally wants to come through and how the noise will come and go but the constant guidance is always there under it all.
Michael Neill is an internationally renowned author and thought leader, reconnecting people to their deepest selves and helping them to live and work with less fear, stress and pressure, and more love, creativity and happiness than ever before.  
He has spent over 30 years as a coach, adviser, friend, mentor and creative spark plug to entrepreneurs, CEOs, creative artists, royalty and high performers in every field who want to get more out of themselves and their lives.
He has been consistently ranked by the international research agency GlobalGurus.org as one of the top 30 coaching thought leaders in the world. His TEDx talks, 'Why Aren't We Awesomer?'and 'Can a TEDx Talk Really Change the World?' have been viewed by nearly two million people, and his blog and podcast, Caffeine for the Soul is now in its 20th year and going strong. His books have been translated into 24 languages and his public talks, retreats, seminars and online programs have touched and transformed lives at the United Nations, in over 60 countries, and on six continents around the world.
If you have any questions or comments for Wyn or Kate, please email us! Also if you have a topic or question that you would like us to chat about, please reach out!  We'd love to hear it!